Follow my footsteps as I reflect on my weekly course, Foundations of Agricultural Leadership Education and Communications (ALEC).
Hi, I'm Calyssa. In May 2021 I received my B.S in Agricultural Communications. Now I am pursuing my M.S in Agricultural Leadership, Education and Communications at the University of Illinois Urbana-Champaign.
Blog Post #1 – Introduction
Finding a career that lifted and promoted my farming heritage, interests and hobbies was easy once I discovered the path that Agricultural Communications would take me at the U of I. The world of Ag communications is broad and exciting. The state of Illinois and all the small towns in Illinois depend on agriculture, our world depends on agriculture. In May 2021, in just 3 years, I received my B.S in Agricultural Communications with a concentration in Advertising.
However, I am not stopping there. I want to continue to increase my knowledge to pursue this degree to use the skills I am acquiring to educate and make a difference in the world of agriculture. With that being said, I am pursuing my master degree in Agricultural Leadership, Education and Communications (ALEC) with an expected graduation date in May 2023. I plan on promoting the importance of agriculture and shaping the future of rural and urban communities. Agriculture is more than corn and cattle; it is the knowledge of sustainability and environmental science. For example, sustainability, subsistence, farming, GMO, organic, viticulture, barn restoration, windmills, nutrition, conservation, urban agriculture, and more! I am learning to teach the latest agricultural topics through communication. I am eager pursue a career using my education from the University of Illinois in Agriculture Communications. I don't know if I will be working for a large company or have my own magazine, but I do know my career will promote the importance of agriculture and help shape the future of agriculture.
Blog Post #2 – Convergence of ALEC
When applying for the College of ACES at the University of Illinois, I had to decide what major I was going to choose. It came down to agricultural communications (AGCM) or agricultural education/leadership (AGED). With my background and my strive for being creative and passion for communicating with others I wanted to start my path in AGCM. At the end of my freshman year, in May 2019, the College of ACES announced that they were going to converge the two majors. They created a new program called, agricultural leadership, education, and communications (ALEC) for the upcoming students.
Why converge the two and not keep them separate? Kim Kidwell, dean of the College of ACES, stated, "Creating ALEC will raise the visibility and influence of the three founding programs across the University of Illinois Urbana-Champaign campus". When you think about it, they all occur independently, but together intersect. My professor, Dr. Owen Roberts, came up with a beautiful explanation on how all three function and work together. He said:
Consider this:
Leaders educate and communicate —- Educators lead and communicate — Communicators lead and educate
I loved these three statements! He explained it so clear and simple for everyone to understand. It just clicks in your head! Although it may be a challenge for the three to sometimes work together, every person needs to have the educational and communication skills to be a phenomenal leader. Every person needs to have the leadership and communication skills to be an outstanding teacher. Every person needs to have the leadership and educational skills to be a successful communicator. It all ties together!
When I found that I had the opportunity to pursue my masters in ALEC, I was thrilled. I knew that this was the program that was best for me. It has all three of my interests tied together. Being a student in ALEC is truly amazing. I have the opportunity to work closely with and gain friendships my peers and my professors while studying three fundamentals that will shape me into being a superior individual and benefit me wherever I end up.
Blog Post #3 – Short Attention Spans
Did you know that the attention span of a goldfish is 1 second longer than the average consumer? One topic that we talked about in class on Monday was short attention spans. People with a short attention span are easily distracted and cannot focus for a length of time. How can one capture the attention of a person with a short attention span? In the lecture, they said, "The average teenage attention span is ten to twenty minutes. I will have to admit; sometimes I fall into that range. Everyone can have a short attention span; it depends on what they are trying to listen to. If one is interested in the topic, then they will give their full attention.
Why is a short attention span an issue in agricultural communications? We must catch the attention of all readers. If we lose someone due to a short attention span, we could potentially miss out on an opportunity to distribute important agricultural news. To avoid this, we need to start all content with something spectacular to attract an audience and hold their attention.
As an agricultural communicator, I want to capture a large audience when trying to relay information. For the people I want to try and reach with short attention spans, I would need to come up with something that draws their attention in. I would need to learn my audience and their likings, focus on a clear and organized structure, get rid of any distractions, have photos and key takeaways.
If you are a person with a short attention span, I found activities on Healthine that you can do to help improve your attention span!
Chew gum
Drink water
Exercise
Meditation
Keep yourself engaged
Behavioral therapy
Leadership
What is leadership? Is there such thing as an excellent leader? Why study leadership? These questions were all answered for me on Monday in class. There are four levels of leadership. The first level is individual. It is essential to have self-knowledge and self-management. Next is the dyad/group, where maintaining group dynamics and building relationships fall. The following level is organization. Staying organized with complex project management and strategic thinking is a key to being a successful leader. Finally, the last level is society. Within this level lies human and environmental sustainability and service.
Now, is there such thing as an excellent leader? The answer is no. However, some factors contribute to becoming an effective leader. Leadership is a(n)…
Trait: each person brings qualities that influence how they lead
Ability: having the capability to lead
Skill: something that you can learn to do
Behavior: your actions and behaviors
Relationship: not about the position… it is about the relationship. Take away hierarchy. How do we work together to achieve goals?
Influence process: In leadership, leader is about the person and ship is about the process
Why should we study leadership? It improves approaches to developmental strategies and communication skills. It aids in maximizing efficiency and achieving individual and group goals. I believe leadership is crucial. I was pleased by the new information I had learned on how to improve myself as a leader. If you are a student at the University of Illinois, I encourage you to take LEAD 170 Leading Student Organizations. This course will help you develop a leadership capacity. It will teach you about organizational structures, elements of influential organizations, strategies for leading others, and more! Overall, leadership moves the world. As leaders, let's do it!
Diversity in Agriculture
Take a moment and think, what are five things that come to mind when you think about the typical farmer? Do you have your answers? Good. Now do not forget them! In class, one of my friends asked this question to our peers. Common responses included: male, older, white, dirty from head to toe, loyal, and hardworking. Are any of these adjectives ones that you thought of earlier?
After reviewing our answers, we noticed that it is common for a farmer to be thought of as an older white male immediately. That may be most common, but we need to get that idea out of our heads! As a woman in agriculture, I want to give women the recognition they deserve. Not only do women need more credit, but farmers can also be of any age and ethnicity. The public must increase their attention more towards diversity in agriculture.
Did you know that more than 1.2 million farms across the country that have women operating them? Not only that, but there are also more than 112,000 Hispanic and Latino farmers, 45,000 farms that have Black owners, and 58,000 American Indian/Alaska Natives are principal owners (Fisher). Although these numbers are advancing, minorities remain roughly seven percent of the 3.4 million farmers nationwide. It is essential to learn these statistics so our country can work together and manage farms better.
Ethnic communities are not well represented not because they are not interested but because they have not had the same exposure as others. Less exposure can lead to them believing the agricultural path is not an option for them. As a woman in agriculture, I think it is vital to educate others on how diversity in agriculture is essential. If you are interested in making a difference, various non-profit organizations and government programs help overcome barriers for minorities. These include the National Society for Minorities in Agriculture, Natural Resources, and Related Sciences (MANRRS).
If you are interested in joining MANRRS, please follow this link https://www.manrrs.org/
Henry Blair – Successful African American Farmer in 1830s
Last week on my blog I spoke about diversity in agriculture. This week I want to expand more on that topic and talk about a specific African American who has made a large impact in agriculture. His name is Henry Blair. Blair was born in Glen Ross, Maryland, in 1807 as a free man. He had no former education, but he was an excellent farmer and created two successful farm equipment that changed the future of farming. Blair is the second African American to hold a United States patent.
Blair patented two inventions to help boost agricultural productivity. In 1834, he received his first patent for a corn planter. It was similar to a wheelbarrow. It had a spot to hold the seed and had rakes in the back dragging behind to cover them. This increased a farmer's total yield from planting crops more efficiently. Two years later, in 1836, Blair received his second patent for a cotton planter. The cotton planter functioned by splitting the ground with two blades while being pulled by a horse. Followed by the blades was a wheel-driven cylinder that deposited seeds into the plowed ground. This invention helped control weeds while spreading seeds effectively.
In my last post, I mentioned how there is a stereotypical idea of farmers. In my class people mentioned things such as an older, white male. The story about Henry Blair proves that all farmers are not the stereotypical perception of farmers. Henry Blair has made a large impact in agriculture and shaped the way farmers farmed and continue to farm today.
Lack of Ag Education in the Suburbs
Once I arrived at the University of Illinois, I was surprised by how everyone I met was from Chicago or the suburbs of Chicago. Once I started getting to know my roommates and friends better, I realized every time I talked about something related to agriculture, they had no idea what I was saying and thought I was the most country girl they had ever met. However, when I went to my courses, everyone was there to learn and expand their knowledge on ag. It was rare to meet someone in one of my courses who did not grow up in an agricultural environment. It was almost like I lived in two different worlds on campus. I would go to class and hang out with people who had similar lifestyles as mine and was surrounded by agriculture. After class, I would hang out with my roommates from the suburbs and have never had a conversation about agriculture in their lives.
It made me curious about what agricultural education was like in the suburbs, and it was clear that my roommates had never been exposed to anything ag. I decided to sit down with them to discover further what ag education was like at their schools. They both went to suburban schools outside of Chicago. My roommate, Sara, went to Mt. Prospect, while my roommate, Lauren, went to Libertyville. They both graduated in a class of over 500, while I only had 50 in my graduating class. I asked them what ag courses or clubs they had in high school, and both responded that they had never heard anything about agriculture. Lauren said, "In high school, agriculture was never brought up in my education. It was not a topic in any of my courses, and I do not know if there were even any courses or clubs to take about ag." Sara stated, "Agriculture was nonexistent. I had no idea FFA was even a thing, and I had heard of 4-H at a fair, but I thought it was just about animals." Their responses had me in shock! Agriculture played a massive role in my childhood, and they had never heard anything of it growing up. The lack of ag education in suburban schools is a big issue!
People who grew up in rural populations, including me, know how important agriculture is and grew up surrounded by it in our everyday lives. It is time to close the gap between ag education in suburban and rural schools. Agriculture is the largest industry in Illinois, and for it to be successful, we must educate all students in Illinois on the topics in ag.
Comparing Ag Education in Rural and Urban Schools
To my left I have attached the 2021-2022 school curriculum for ag education in two rural schools around my hometown. As you can see, there is a lot to be offered. Waverly offers six different ag courses and Franklin offers 10. Both schools are not just offering the basic food and environmental courses within ag, they go more in depth. They offer courses that will strongly prepare their students for their future in agriculture. These courses will help grow their interest and possibly encourage to pursue an ag program in college or as a future career.
Below, I have attached two 2021-2022 curriculum guides from suburbs of Chicago, Mt. Prospect and Libertyville. When I found Mt. Prospects, I saw that they had a page dedicated for agriculture, food, and natural resources. I was excited to see they had this page, but as I continued reading I saw that there was not one course that even had ag in the title. They did have environmental science, but the rest included statistics, coding and world studies. When I found Libertyville's curriculum guide, I did not even find one course relating to ag. I searched agriculture, and nothing appeared.
Why are urban schools behind? To start, I read an article on Farm Week Now about expanding ag education in suburban schools. It explains how Illinois agricultural educators are looking to reach more students in diverse populations but are having challenges with the students showing interest in ag courses. Students are more interested in food science rather than food production. Children in the suburbs do not realize that ag is more than farming, sales, manufacturing, and livestock. Next, the FCAE northeast field adviser stated that all districts are having trouble with not having enough ag education graduates to meet the demand. They are having difficulty getting educators from rural areas to move to the suburbs to educate the students on ag. Finally, I read in the Chicago Tribune from 2016 is that in Governor Bruce Rauner's fiscal year 2017 budget for the second consecutive year, he eliminated 1.8 million dollars for ag education across the state. He moved the 1.8 million dollars to the general state education budget. The budget change allowed suburban schools to use the money for their priorities rather than to develop a solid agricultural curriculum.
Overall, suburban schools are out of the loop. All students must learn more about the agriculture industry, natural resources, and healthy foods to create a more equitable Illinois.
All About ALEC
At the beginning of the semester, I started off in the College of Education. On the first day of school, I decided that my heart still belong in the College of ACES. The ALEC Program has been my home the past three years and I felt the draw to return back to my program.
That was the best decision I could make! The ALEC program is my big happy family here at school. In class on Monday, I was fortunate to learn more about ALEC from the ALEC Director, David Rosch. When I was listening to him speak, I could tell he was so passionate about the program, and it made me even more satisfied with my decision.
In this program I am learning how to improve my communication skills, leadership skills and educational skills. These three things can take me anywhere in life. I know wherever I end up I will use my knowledge from these courses and apply them to my work. I recommend the ALEC Program to anyone who looking to transform agriculture. I am very thankful to be in such an amazing program and I cannot wait to continue with my education the next three semesters.
To the Farmers –
As harvest is coming to an end, I want to dedicate this blog post to all of the hard-working farmers out there who have spent countless hours in the field the past few months harvesting their crops. Unlike other professions, farmers do not have an eight-hour day. There are times when they will have to miss events because they are out in the field. The grind never stops when it is harvest season!
Growing up around my uncle and grandfather who farm, I know how much time and hard work harvest season takes. On some days I would spend hours riding in the combine with my grandfather, and on other days I would bring him lunch. There is no time for breaks! It seems like they are on a cycle of eat, sleep and harvest.
The hard work of farmers does not go unrecognized. If you know of a farmer reach out to them and thank them for the dedication and hard work they have done this fall. Here are ways you can thank a local farmer:
Write them a letter
Bring them lunch
Offer your help
Send them a fall goodie basket
Call them and talk to them on their long ride
Developing a Conference
In class we have been working on creating a conference to educate others about ALEC at the University of Illinois. Our first step was to find our target audience. We want to increase the number of students in ALEC, so it is our goal to have more high school students know about the opportunities ALEC. We want to do this by reaching guidance counselors. Our target audience are guidance counselors so we can have them relay the information they learned about ALEC to their students.
Our next step is to set up a pre-conference template. This template will include a developed theme, agenda, participants, a proposed promotion, and evaluation. After the pre-conference template is created, we will then do a mock delivery. This will be a delivery of the template designed to see if it is successful. Once we complete the mock delivery, then we will create a final report that will have recommendations based on the pre-event planning and the mock delivery.
I have once participated in an annual conference for National Agricultural Communicators of Tomorrow, but all I had to do for it was create a booklet to hand out to the members who signed up. I did not have to worry about our target audience or goal because that was already created. So, this is a new experience for me. So far, I am really enjoying it! I think this information will greatly benefit me in my future for when I may need to create a conference. My class and I will not personally be delivering this conference, but we hope that some day in the future our conference design will be carried out.
I found some tips from Forbes Magazine when it comes to creating a conference. If you ever are in the same position as me, I hope you use these to your advantage!
Don't rush your planning.
Think carefully about that date.
Budget for your conference.
Think about the venue.
Think about your competition.
Spend time developing your agenda.
Think about your marketing.
Think about sponsors.
Start making a list of people you will need to work at the conference.
Start developing your plan for after the conference.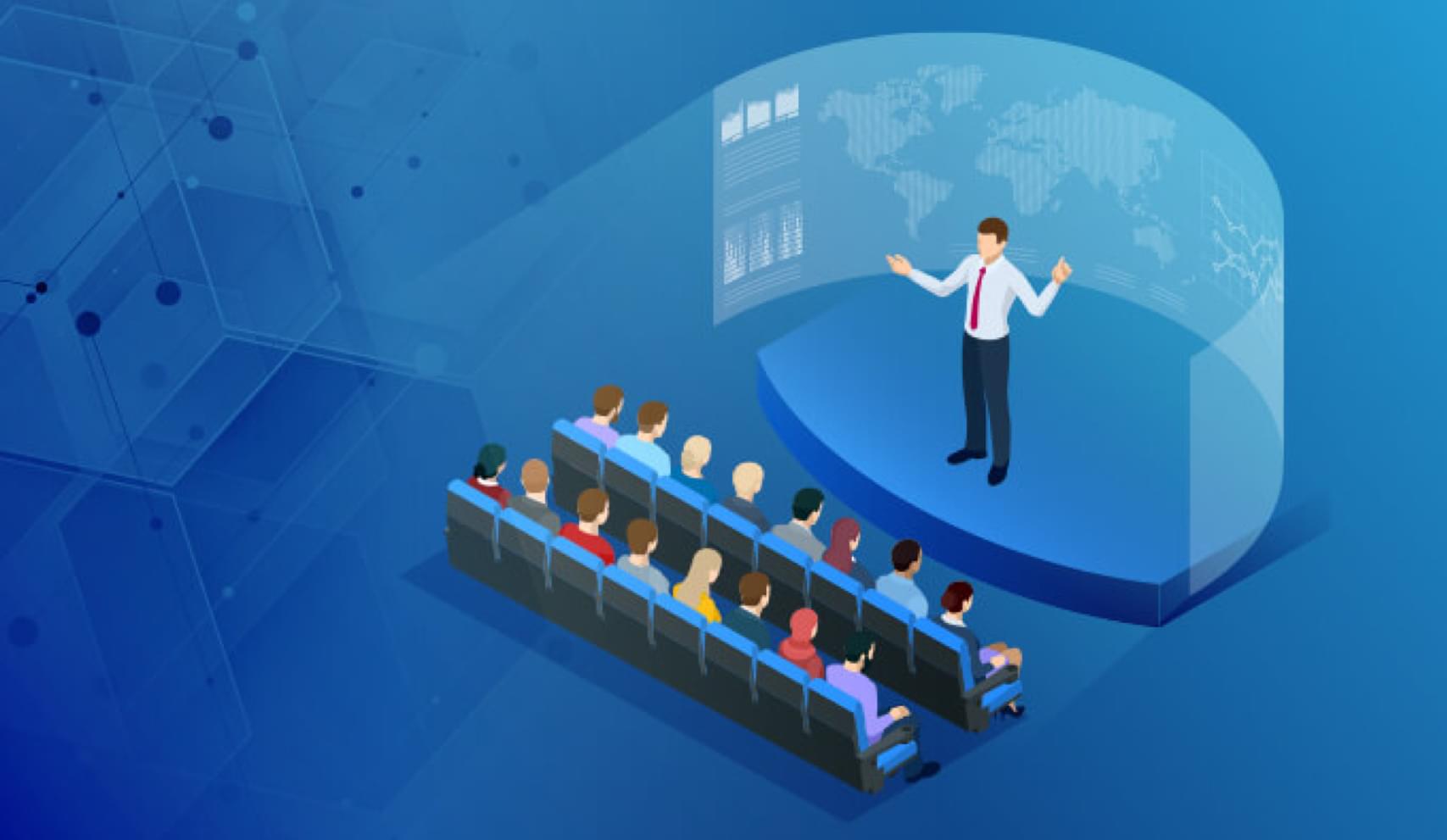 National Association of Farm Broadcasting Convention
Tomorrow I have the honor to attend the National Association of Farm Broadcasting (NAFB) Convention in Kansas City, Missouri, with two of my professors, Dr. Eric Morgan and Dr. Owen Roberts, along with one of my classmates. The NAFB Convention was first founded in 1944 and was known as the National Association of Radio Farm Directors. As time evolved, Television was added to the name to become NATRFD. In 2005 it was renamed NAFB.
The NAFB Convention is held annually to serve the interest of the agricultural community and create value for its broadcasting networks. It is a place to bring professionals, ag industry leaders, and students together to establish connections between networks and the Agri-Marketing community. Throughout the convention, I will have the opportunity to learn more about professional skills, opportunities, and challenges in ag and connect with industry peers.
One of the main reasons we are going is to support Dr. Jim Evans, Agricultural Communications professor emeritus from the University of Illinois at Urbana-Champaign, as he gets inducted to the NAFB 2021 Hall of Fame. Without Dr. Jim Evans, I would not have had the opportunity to study Agricultural Communications and be a part of Illini Agricultural Communicators of Tomorrow. I look forward to supporting him tomorrow in return for all he has done for me and my program.
NAFB Convention
In my last post, I mentioned I had the honor of attending the NAFB Convention in Kansas City with two of my professors, Dr. Own Roberts and Dr. Eric Morgan, along with one of my classmates. I am here now to report that I had a fantastic experience!
It started with a 6-hour car ride, but it was the perfect opportunity to discuss ALEC, learn more about each other, and get excited about the convention. Once we arrived in Kansas City, we checked into our hotel. Before dinner, we had the opportunity to go to the live auction. Here, I introduced myself to alumni and other professionals and learned more about opportunities within agricultural communications. I enjoyed speaking to others within my field and listening to their stories.
After the auction, we made our way into the ballroom for dinner. To my surprise, I got to sit at Dr. Jim Evans' table along with his family! I felt honored to be sitting at this table with the man who created AGCM, has played such a prominent role in agricultural communications, and was the NAFB Hall of Fame Nominee! When Dr. Jim Evans gave his acceptance speech, it touched my heart and truly inspired me to make a difference in agriculture communications. Being surrounded by notable professionals in the agricultural community reassured my feelings towards the education I have chosen. I cannot wait to see what the future holds for my career within this industry.
Get new content delivered directly to your inbox.